The windows at my day job (two sides of a 3-story Victorian twin) were cleaned today, inside and out, storm windows and sashes. I could see the classical white columns of the Presbyterian church across the street very clearly now that the film of grime and dirt had been wiped away and I enjoyed the winter light and sky during the workday for the first time.
I think having windows washed is like a facial for a house. It is typically not something one has done regularly but when you do it is like uncovering a whole new person. I think the same feeling applies to a house. Not only do clean windows add sparkle and curb-appeal, but your view from the inside looking out is so much more enjoyable.
But let's be real here. I was lucky to clean my windows at our previous home once a year if even that often. Ideally I would get myself on a regular window cleaning schedule but I am not. Before we moved I was lucky enough to have my mom come over and clean most of our windows. They already need to done again.
I think there is definitely value in hiring a window cleaner. The prices that I have heard quoted for a typical residence were very reasonable. Sure the act and process of window cleaning is something that most people can tackle on their own, but time = money. I find it difficult enough to get laundry done sometimes let alone set aside at minimum a half day to wash my windows. Value. Remember, Time=Money.
If you do it yourself I recommend...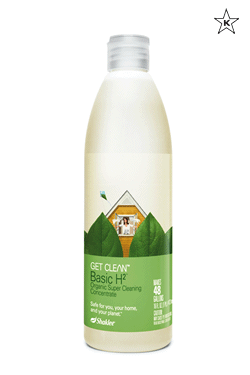 Basic H2 Organic Cleaning Concentrate from Shaklee
1-2 drops mixed with 16 oz. of water, I swear it works!

Super Microfiber Window Cloth also from Shaklee
happy cleaning!